Neighbors: Karen Zuzzio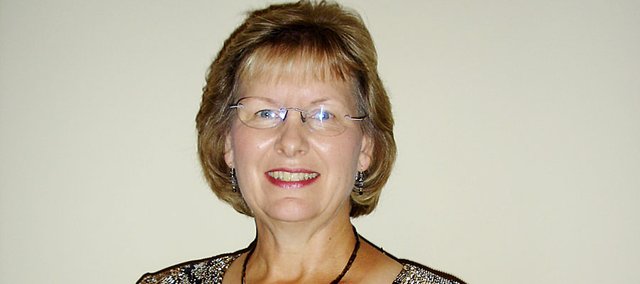 Name: Karen Zuzzio
Occupation: Retired administrative assistant; worked 16 years at Baker University.
Family: Husband Ted, daughter Stacy and son-in-law Jeff, and son Tony.
Place of birth: Girard
Q. How long have you lived in Baldwin City and what brought you here?
A. My husband Ted and I moved to Baldwin City 34 years ago, right out of college and newly married, when Ted was offered his first teaching and coaching position at Baldwin High School. We love the community and have lived here ever since!
Q. What's the biggest risk you've ever taken?
A. My biggest risk was moving to Baldwin City, not knowing a single person.
Q. What's the best piece of advice you've ever been given?
A. Treat others as you would like to be treated and treasure each day of your life, as you don't know what the future will bring.
Q. What two things would you want people to know about you?
A. I love spending time with my family and friends. I also enjoy gardening and taking care of my flowers in the yard.
Q. What did you want to be when you grew up?
A. An accountant.
Q. What's the best way for you to get away from it all?
A. Traveling to a new area or just relaxing on the patio and enjoying my flowers.
Q. What's your ideal vacation spot?
A. Hawaii – relaxing on the beach and enjoying the beautiful sunsets!
Favorite things
Song: Wind Beneath My Wings
Movie: Blind Side
Color: Blue
Food: Barbecued brisket, cheesy potato casserole and coconut cream pie