Weather doesn't shine on Vinland Fair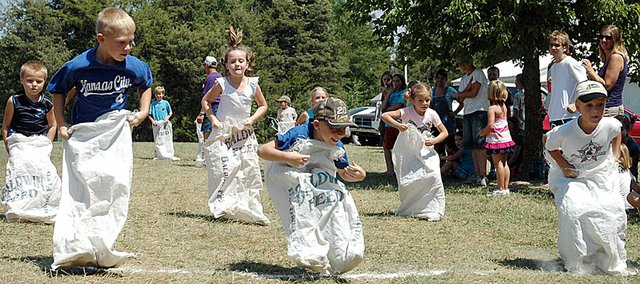 Mother Nature didn't exactly shine on the 103rd Vinland Fair last week, but it still ended up being its annual success.
"I think we had a pretty good fair," said Mike Craig, co-president of the fair board with his wife, Julie. "It was pretty hot and crowds were down a little. But it is amazing how people come out."
Brutally hot temperatures for the first day, plus most of the second, hovered in the 100-degree range. But Friday night, just ahead of the tractor pull event, a cool front made its way in and it was more than bearable.
But that didn't come without a cost. The front also ushered in some much-needed rain. Much needed for the crops, etc., not necessarily the tractor pull.
"Mother Nature didn't cooperate that day," said Craig. "We got rained out once for about 30 minutes. We got about four classes pulled before you could tell more was on the way. In this day and age, everyone got on their phones and saw what was coming in.
"So we called the tractor pull off about 30 minutes before it hit so everyone had time to get their tractors loaded," he said. "We hated to call it off."
While much of the area around the fair lost power that night and well into the next day, that wasn't what did the tractor pull in.
"We never did lose power at the fair," said Craig.
Remember, after all, it was Friday the 13th. And it isn't the first time the tractor pull has gotten shelved because of weather.
"It's done that before," he said.
The tractor pull wasn't the only victim of the weather. Thursday's rabbit show was cancelled because of the heat.
"Rabbits just can't take that kind of heat," Craig said.
But once that cool front moved in Friday night, things changed.
"Saturday was nice," he said. "We had a good crowd."
Yes, there were ups and downs as is often the case with a signature event that's lasted more than a century. There isn't anything else quite like it.
"I think everyone was pleased with it for as hot as it was and that's something we can't control," said Craig. "It's a one of a kind deal here."