Man hospitalized after trench collapses in rural Douglas County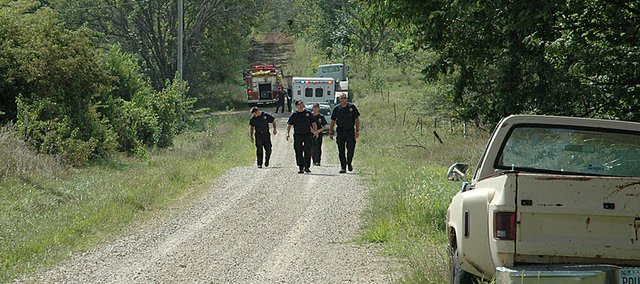 A 27-year-old Burlingame man was flown to an area hospital after he suffered injuries because of a trench collapse Monday afternoon in rural Douglas County, Douglas County Undersheriff Steve Hornberger said.
Emergency officials do not believe the man's injuries were life-threatening, the undersheriff said.
The man, Joseph Succi, an employee of ATC Inc. of Tecumseh, was working to replace tubing on the dam of a pond at 733 North 100 Road when dirt from the side of a trench gave way.
Lawrence-Douglas County Fire Medical and sheriff's officers were called about 3 p.m. to the scene about 10 miles west of Baldwin City.
Hornberger said the dirt struck the man and pinned his legs for a short period of time. The man was out of the trench when responders arrived.
The man suffered unknown injuries and was flown via a helicopter ambulance to an area hospital, Hornberger said.