Neighbors: Margaret Counts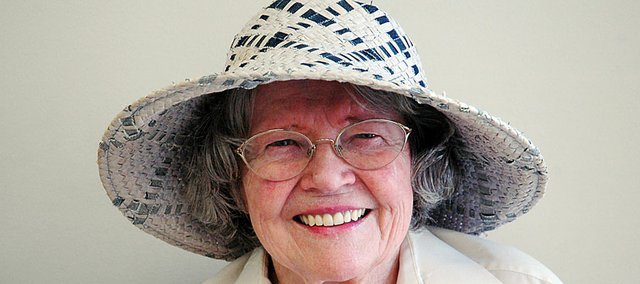 Name: Margaret Counts
Occupation: Retired dental technician
Family: Sister Maryann Baker
Place of birth: On a farm near Hasty, Colo.
Q. How long have you lived in Baldwin City and what brought you here?
A. I've lived here since 1919 when my parents, Wilson and Wilma Counts, moved here.
Q. What's the biggest risk you've ever taken?
A. Buying the farm when my parents moved to town in 1959.
Q. What's the best piece of advice you've ever been given?
A. Enjoy life. I believe in enjoying life.
Q. What two things would you want people to know about you?
A. I am honest and I am happy.
Q. What did you want to be when you grew up?
A. I thought I would be a nurse.
Q. What's the best way for you to get away from it all?
A. Walk on my farm, I guess.
Q. What's your ideal vacation spot?
A. I like Hawaii or Montana.
Favorite things
Song: I don't have one.
Movie: I don't have one.
Color: Blue
Food: Beef