Neighbors: Julie Constantinescu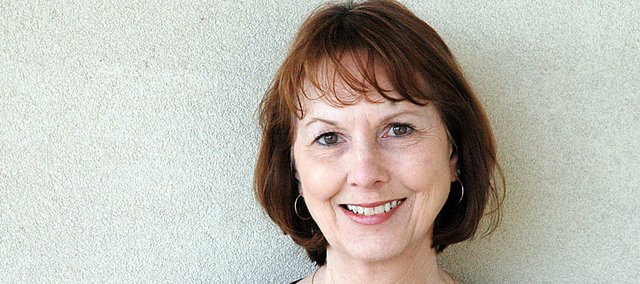 Name: Julie Constantinescu
Occupation: Realtor with Stephens Real Estate
Family: Husband, Marion, daughter, Tiffany, son, Nathan.
Place of birth: Hutchinson
Q. How long have you lived in Baldwin City and what brought you here?
A. I got married and have been here for 40 years.
Q. What's the biggest risk you've ever taken?
A. I'm not much of a risk taker; I usually think things through.
Q. What's the best piece of advice you've ever been given?
A. Be honest.
Q. What two things would you want people to know about you?
A. Family is important. I love animals.
Q. What did you want to be when you grew up?
A. Someone who made a difference.
Q. What's the best way for you to get away from it all?
A. Reading, a good movie and traveling.
Q. What's your ideal vacation spot?
A. Maui.
Favorite things
Song: Anything by John Denver.
Movie: Dirty Dancing.
Color: Yellow.
Food: Cheesecake.