One person suffers minor injuries after rollover accident in southern Douglas County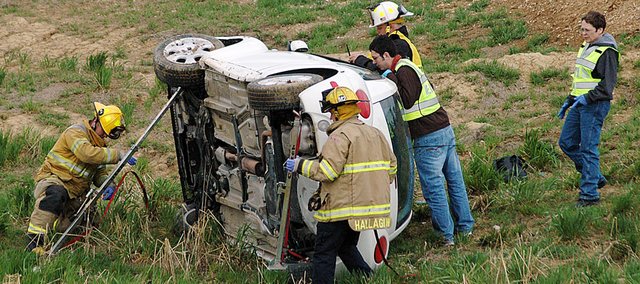 One person had minor injuries after a vehicle rolled over on an access road near Baldwin Junction Wednesday afternoon.
Crews from Lawrence Douglas County Fire and Medical had to extricate the driver of the vehicle after the silver car wound up on its side. The driver, however, only suffered minor injuries.
The accident was originally reported at the intersection of U.S. Highway 56 and U.S. 59, but was later discovered to be on a construction road northeast of the intersection.