Neighbors: Stan Vickers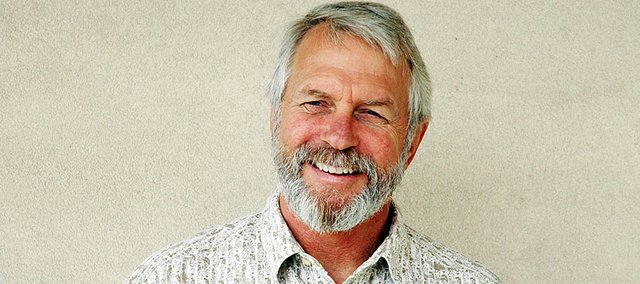 Name: Stanley L. Vickers
Occupation: Antique shop owner
Family: Yes, I have been blessed with many family members.
Place of birth: Nuremberg, Germany
Q. How long have you lived in Baldwin City and what brought you here?
A. I've lived here 1½ years. I was filming Baldwin City for Smalltown U.S.A. and stopped in front of the Old Ford Supermarket, looked it over and saw that it was empty. Eight months later I bought the building and opened Antiques on the Prairie. That all happened 5½ years ago.
Q. What's the biggest risk you've ever taken?
A. Where would the list begin? Sometimes just walking across the street in Baldwin City. My biggest was living in the '70s and '80s.
Q. What's the best piece of advice you've ever been given?
A. Try your very best to forgive others. Sometimes it's the hardest thing to do for me.
Q. What two things would you want people to know about you?
A. I love good friends and love to cook.
Q. What did you want to be when you grew up?
A. What year are we talking about? I hope I'm where I'm supposed to be.
Q. What's the best way for you to get away from it all?
A. Just having good friends around and enjoying a meal with them.
Q. What's your ideal vacation spot?
A. Baldwin City? I have wanted to go to Jerusalem. Maybe just a hilltop outside of town.
Favorite things
Song: Agnus Dei by Michael W. Smith
Movie: Field of Dreams
Color: green
Food: Almost all food.