Neighbors: Casey Morford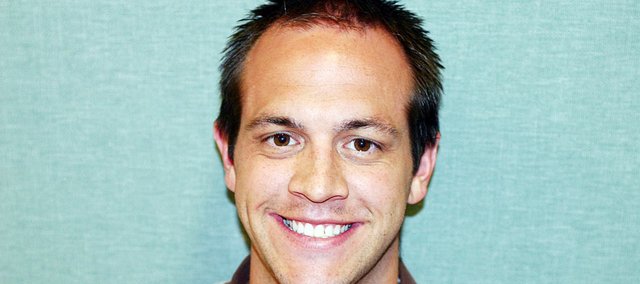 Name: Casey Morford
Occupation: Systems Engineer, Baldwin School District
Family: I am married and have two boys.
Place of birth: Kansas City, Mo.
Q. How long have you lived in Baldwin City and what brought you here?
A. Most of my life since age 4. Moved away for college/grad school, but came back to be closer to my wife's and my families.
Q. What's the biggest risk you've ever taken?
A. Probably moving back to Kansas with a family and no full time job lined out ahead of time.
Q. What's the best piece of advice you've ever been given?
A. Not to give up when things get hard.
Q. What two things would you want people to know about you?
A. 1. God, family and friends are important to me. 2. I swam competitively for 13 years.
Q. What did you want to be when you grew up?
A. From an early age I always wanted to be involved with computers and technology.
Q. What's the best way for you to get away from it all?
A. Going for a drive with the family or exercising.
Q. What's your ideal vacation spot?
A. Our family loves Beaver Lake, Ark.
Favorite things
Song: Hard to choose just one, but Coldplay is one of my favorite groups.
Movie: The Matrix
Color: Blue
Food: Anything Mexican