Neighbors: Donna Curran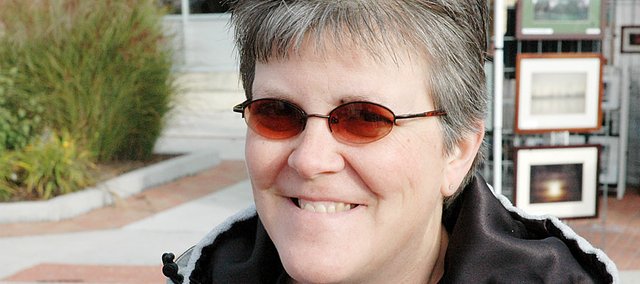 Name: Donna Curran
Occupation: Daycare operator
Family: Married to high school sweetheart Mike for 30 years, two grown sons, two wonderful daughters-in-law and two beautiful granddaughters.
Place of birth: Parsons
Q. How long have you lived in Baldwin City and what brought you here?
A. We came here for Mike's teaching job in June 1982. Moved in one day and he started teaching driver's education the next.
Q. What's the biggest risk you've ever taken?
A. Dirt bike riding when I was young. I loved jumping hills.
Q. What's the best piece of advice you've ever been given?
A. From my parents: Treat others like you want to be treated and just do your best.
Q. What two things would you want people to know about you?
A. I love being a grandma. I like being active in my church, community and with my family.
Q. What did you want to be when you grew up?
A. An 18-wheel truck driver. I love to travel.
Q. What's the best way for you to get away from it all?
A. Visit my kids and my grandkids.
Q. What's your ideal vacation spot?
A. I have three. Jekyll Island, Ga., Hawaii — the big Island — is my favorite and, don't tell my husband, but Walt Disney World.
Favorite things
Song: Come Sail Away by Styx
Movie: The Notebook or Under the Tuscan Sun
Color: green
Food: shrimp