Bulldogs win three of four league titles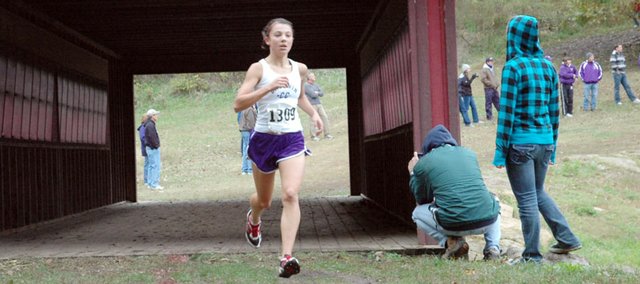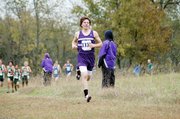 LAWRENCE — Baldwin High School's cross country teams won three of the possible four titles at the Frontier League Championship here Thursday.
The Bulldogs won both individual titles and the girls' team championship. The BHS boys narrowly finished third behind De Soto and Gardner-Edgerton.
Junior Tony Weiss won his second straight individual league title. He cruised to the victory Thursday, finishing the 5-kilometer Rim Rock course in a time of 16:35.65.
Freshman Sienna Durr won the girls' 4-kilometer race. She ran 15:53.76 to win by 16 seconds. It was Durr's second consecutive victory of the season.
"Throughout the race, I kept asking myself 'how bad do I want it,' so I had to push it," Durr said. "When I finished, I thought 'oh my gosh, I got first at league and I couldn't even do that last year in junior high.' It was pretty exciting."
The BHS girls' team scored 21 points to dominate the meet. De Soto finished second with 58 points. Baldwin's top seven runners placed in the top 11 places.
Baldwin's boys' team was once again missing sophomore Brian Wright, who is the Bulldogs' second runner. However, sophomore Tosh Mihesuah stepped in and filled the role, finishing 10th.
Full stories with photos will be in next Thursday's edition of the Signal.