Homecoming festivities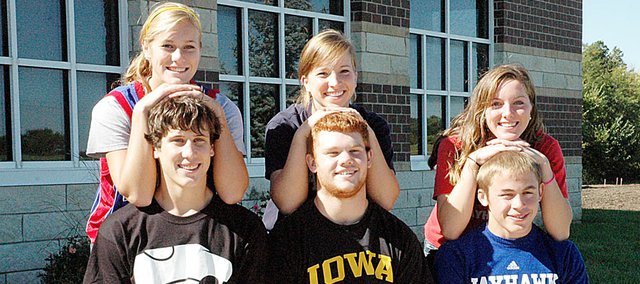 Q: When is the Baldwin High School homecoming ceremony?
A: It will take place at halftime of the BHS football game. The Bulldogs will begin the game at 7 p.m. Friday, so halftime should begin shortly before 8 p.m. The game is at Liston Stadium.
Q: Who are the homecoming candidates this year and how are they chosen?
A: The BHS student body voted last week for three male and three female seniors. The queen candidates are Lauren Barnes, Julie Hill and Connor Twombly. The king candidates are Sam Foye, Josh Hanson and Camdon Schwartz.
Q: When is the homecoming parade and what is the route this year?
A: The parade will start promptly at 4 p.m. at the corner of Eighth and Chapel streets. The parade will head south on Eighth Street down to High Street. It will pause briefly for a very quick pep rally at Eighth and High streets. Then the parade will head east down High Street to Liston Stadium.
Q: What is the 2009 theme for the Baldwin High homecoming?
A: The homecoming theme is "Childhood Board Games" this year. The students will use this theme for their parade floats. The seniors have Candy Land, juniors have Twister, sophomores have Mouse Trap and freshmen have Cooties.
Q: What have the BHS students been doing all week to celebrate homecoming?
A: The students have participated in a spirit day each day this week and they've had one pep rally, with another one today. Monday was "sports t-shirt day," Tuesday was "mistaken identity day," Wednesday was "crazy hair day," today is "fashion disaster day" and Friday is "purple pride day."