Neighbors: Mark Dunn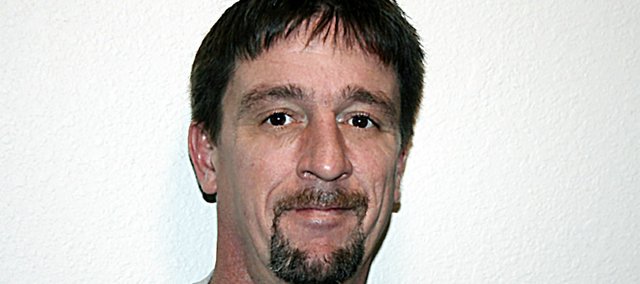 Name: Mark Dunn
Occupation: Computer Hardware Technician
Family: Ian (16), Neil (14), and Nevin (12)
Place of birth: Dallas
Q. How long have you lived in Baldwin City and what brought you here?
A. I've been here for over 12 years. I wanted to raise the boys in a small town atmosphere. I was shooting for Lawrence, but only had two weeks to get settled to start my new job. I was fortunate enough to have stumbled onto Baldwin City.
Q. What's the biggest risk you've ever taken?
A. Getting married.
Q. What's the best piece of advice you've ever been given?
A Don't let anyone ever break your spirit, and be nice to your siblings. In the end, they will be your only allies.
Q. What two things would you want people to know about you?
A. I've met Ozzy Osbourne and I do a decent job of covering Neil Young.
Q. What did you want to be when you grew up?
A. An astronaut. But I failed the application. I got everything wrong but the date of birth.
Q. What's the best way for you to get away from it all?
A. Taking my camera out for a long afternoon drive.
Q. What's your ideal vacation spot?
A. Grand Cayman…one day I'll make it.
Favorite things
Song: Mona Lisas and Mad Hatters – Elton John
Movie: The Jerk
Color: Blue
Food: My mom used to make Mac and Cheese with Spam in it when we were kids. I can still sit and eat a whole bowl of that today. I know...gross.