Neighbors: Susan England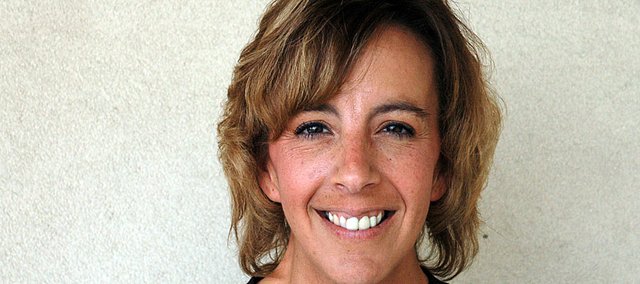 Name: Susan England
Occupation: Medical Transcriptionist
Family: Shad, Cory (16), Emily (14) and Garrett (9)
Place of birth: Farmer's Branch, Texas
Q. How long have you lived in Baldwin City and what brought you here?
A. I've lived here the majority of my life. My parents moved here shortly after I was born. I tried leaving a couple of times but couldn't stay away.
Q. What's the biggest risk you've ever taken?
A. Deciding to start my own business.
Q. What's the best piece of advice you've ever been given?
A. Take time for yourself.

Q. What two things would you want people to know about you?
A. It terrifies me to speak in front of people but most often I will if I think it will help. I love it when people compare me to my mother.
Q. What did you want to be when you grew up?
A. A teacher.
Q. What's the best way for you to get away from it all?
A. Lose myself in a book.

Q. What's your ideal vacation spot?
A. I haven't found it yet…but Tennessee was breathtaking.

Favorite things
Song: If Today Was Your Last Day by Nickelback
Movie: The Notebook
Color: Bulldog purple
Food: Biscuits and gravy