Neighbors: Kevin Garber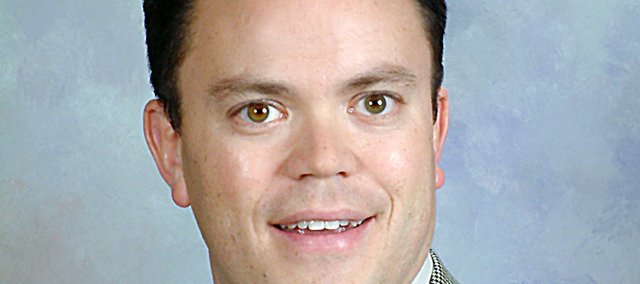 Name: Kevin Garber
Occupation: Business owner, KSK Photography (School Photography Business)
Family: Shawna, Matthew (7) and Michael (5)
Place of birth: Pueblo, Colo.
Q. How long have you lived in Baldwin City and what brought you here?
A. 3 ½ years. We moved here when we purchased Three Sisters Inn Bed and Breakfast.
Q. What's the biggest risk you've ever taken?
A. Buying a bed and breakfast in an uncertain economy.

Q. What's the best piece of advice you've ever been given?
A. Treat everyone with respect, love your neighbor as yourself and only you can choose your attitude.
Q. What two things would you want people to know about you?
A. I am a Christian and am very involved in my church. I love to travel.
Q. What did you want to be when you grew up?
A. A businessman, or a funeral director.
Q. What's the best way for you to get away from it all?
A. Camping, hiking or skiing.
Q. What's your ideal vacation spot?
A. A cabin in the mountains of Colorado
Favorite things
Song: Life is a Highway
Movie: Fletch
Color: Blue
Food: Salmon