Haunted house was Halloween success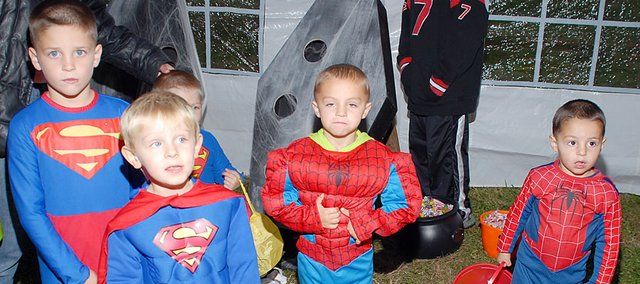 As Halloween features go, the third annual Cordoba's Charity Haunted House Saturday was not only plenty of fun, but a community success.
"It went really well," said Jessica Cordoba. "We had lines all night. We had perfect weather — nice and crisp.
"It was a real success and it was beneficial for the community and, hopefully, we can help a lot of people," said Cordoba.
There was $500 in cash donations, along with 1,000 to 1,500 food items donated as entry into the event. That's well above the totals gained last year.
The haunted house and hayrides were in a different location this year at Third and Ames streets. That allowed for five tents and plenty of room for parking.