City council grants five-year lease for golf course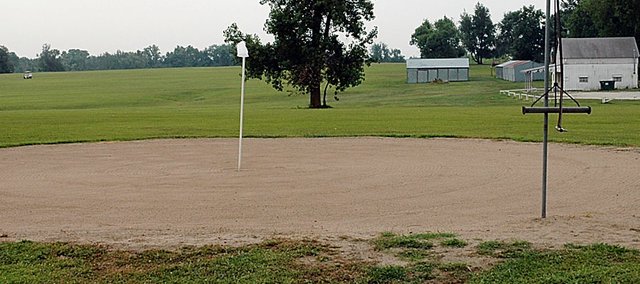 There will be the sound of "fore" echoing from the Baldwin City Municipal Golf Course for at least five more years.
The Baldwin Golf Association had asked the Baldwin City Council for a five-year lease of the city-owned property, instead of the yearly lease it had been given since the city bought the property several years ago.
"In the past, we've done a one-year agreement," said City Administrator Jeff Dingman. "We did settle on a five-year agreement, with a duty to report every year."
Mayor Ken Wagner agreed that it gives the association more of a chance to eye the future.
"The golf association has asked for a longer term for planning purposes," said Wagner.
In past years, members of the association said they couldn't replace maintenance equipment if they didn't know they'd have the golf course for more than a year. The property was bought with the idea of maintaining green space and providing room for more recreational uses. But those needs are still being worked on.
"We have no immediate plans for this property different than what it is being used for," said Dingman.
The council unanimously passed the five-year lease. The council cast the same vote on the only other matter of business at Monday's meeting. That was to purchase a new patrol car for the police department for $22,252. The unmarked police car currently in the fleet will be traded in on the new cruiser.