Neighbors: Fred McCreary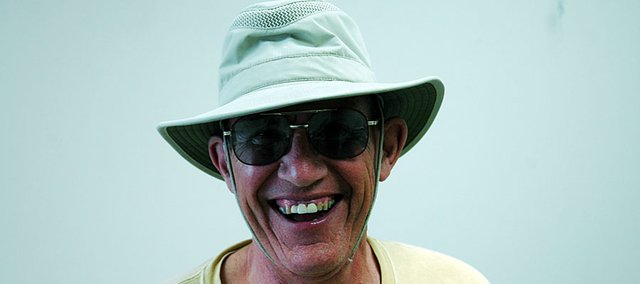 Name: Fred McCreary
Occupation: Substitute teacher— education's sixth man since 1991.
Family: Wife Mary, son Bryce, daughters Sarah and Ruthanne.
Place of birth: Norton.
Q. How long have you lived in Baldwin City and what brought you here?
A. We came here in September of 1983 to sell advertising for the Baldwin Ledger and Telegraphics.
Q. What's the biggest risk you've ever taken?
A. Moving from Colby to Baldwin City.
Q. What's the best piece of advice you've ever been given?
A. Always tell the truth and you won't have to remember what you said.
Q. What two things would you want people to know about you?
A. I believe in organ donation, as I've had two different kidney transplants (1993 and 2001).
Q. What did you want to be when you grew up?
A. I'm still growing up.
Q. What's the best way for you to get away from it all?
A. Read a book.
Q. What's your ideal vacation spot?
A. America's park system.
Favorite things
Song: As Time Goes By
Movie: The Sting
Color: Emerald green
Food: Burnt ends