Baldwin City will be busy in June … again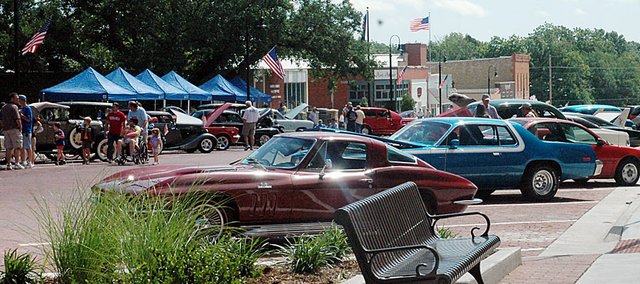 June will once again be a busy month in Baldwin City, with the majority of the events happening in the downtown area.
All of the events begin next week, starting with the summer musical. The Baldwin City Community Theater will be performing "Willy Wonka and the Chocolate Factory" this summer.
The musical will run June 4-7 and June 11-13 in the "lotatorium," which is located on High Street, between Seventh and Eighth streets. Tickets can be purchased at the show, which begins in the evening each night.
On June 6, the Friends of the Baldwin City Public Library will be sponsoring the annual city-wide garage sale. The sales will begin at 8 a.m. and end mid-afternoon. Directories can be purchase for $1 at the library, located at Seventh and High streets.
Father's Day weekend will be a busy one in Baldwin City. The first Art Walk will be at 7 p.m. June 19. The Baldwin Community Arts Council will be hosting its first event of the summer with a pottery demonstration, music and refreshments.
When Art Walk is completed, the outdoor movie will begin in the "lotatorium." The animated movie "Cars" will kick off the annual Planes, Trains and Automobiles event at 9 p.m., June 19.
Planes, Trains and Automobiles will then begin early on the morning of June 20. The first event will be a new one this year. It will be a pancake breakfast at Hickory Creek Barbecue. Tickets are $5 in advance and $6 at the door. Proceeds will benefit the event.
Other new events for Planes, Trains and Automobiles include a run/walk, arts and crafts show, vintage bicycle show and ride, historic gravel road bicycle ride and shuttle rides to the Midland Depot and Vinland Airport.
For more information on future Baldwin City events, visit www.baldwincitychamber.com or call (785) 594-3200.