Former Lawrence lawmaker is Parkinson's pick for lieutenant governor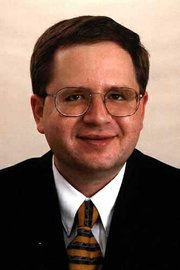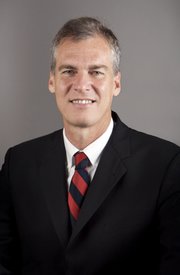 Topeka — Gov. Mark Parkinson on Thursday picked his chief of staff, Troy Findley, a former Lawrence legislator, to be lieutenant governor.
Findley, 44, served in the Kansas House from 1995 through 2002, when he was hired by then-newly elected Gov. Kathleen Sebelius to be her legislative liaison.
In July 2005, Findley was promoted to chief of staff after the retirement of Joyce Allegrucci.
Sebelius left office April 28 when she became secretary of the U.S. Department of Health and Human Services. Parkinson, her lieutenant governor, stepped up to the governor's job.
Findley has been viewed as a low-key negotiator who gets along well with Republicans and Democrats.
He is a 1990 graduate of Kansas University and graduated from Lawrence High School in 1982.
"He is a very well-known quantity," said state Rep. Paul Davis, D-Lawrence, who replaced Findley in the House.
"I think people will regard it as a solid selection. He is someone who can clearly step right into the job, who knows the players, knows the agencies," Davis said.