Neighbors: Dan Wallsmith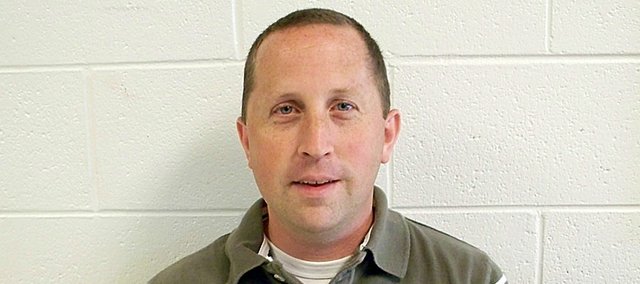 Name: Dan Wallsmith
Occupation: Elementary teacher
Family: Wife Heather, daughter Ann, sons Aidan and Anakin
Place of birth: Leavenworth
Q. How long have you lived in Baldwin City and what brought you here?
A. We've been here eight years. My wife and her family are here.
Q. What's the biggest risk you've ever taken?
A. I bought an AIG insurance policy last year.
Q. What's the best piece of advice you've ever been given?
A. Always be kind to people … you can never be wrong if you do.
Q. What two things would you want people to know about you?
A. I played the tuba in high school. I love sports, particularly those involving Jayhawks.
Q. What did you want to be when you grew up?
A. A lawyer – my mother said it was a perfect fit for me.
Q. What's the best way for you to get away from it all?
A. Spend time at home with my family.
Q. What's your ideal vacation spot?
A. At home on my couch!
Favorite things
Song: I love music, especially anything without words.
Movie: Any movie that is at least 10 years old.
Color: Gray.
Food: Chocolate donuts.