Food pantry help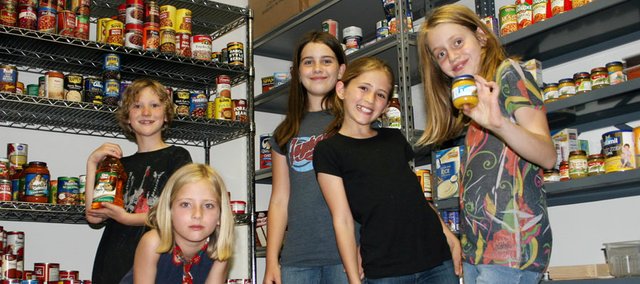 For the past several months, students at Vinland Elementary School conducted a food drive for the Community Food Pantry. Because of the rocky economy, food pantry officials have said its use is way up. Kathy Wismer, one of the Vinland parents involved in the effort, answers questions on the effort.
Q. Did the food drive turn into a worthwhile project for the Vinland students?
A. The drive was a huge success, with a pickup load full of donated food and paper products being delivered. There were 584 items donated. The first and fourth graders tied on the amount collected and were treated to an ice cream party.
Q. Why was this project undertaken at this time?
A. The need for the Community Food Pantry has increased with the number of families being provided for monthly growing from 60 to 80 in just the past two months.
Q. Was there anything else done in conjunction with the food drive?
A. In March, a representative from Harvesters spoke with the students at Vinland and told them of the importance of food pantries and how food drives and volunteering can make such a difference in people's lives.
Q. What was the wrap up for the project?
A. Several students helped load up the donated items and deliver them to the Community Food Pantry last Wednesday at the First United Methodist Church.
Q. How can people use the service at the Community Food Pantry?
A. The pantry is open Tuesday, Friday and Saturday mornings from 9 a.m. to 11 a.m.