Vinland Elementary School helps stock food pantry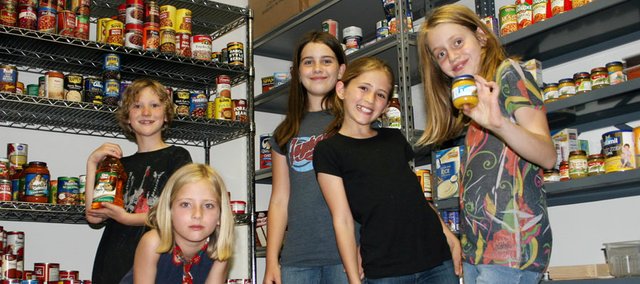 Vinland Elementary School students did their part recently to help keep the shelves stocked at the Community Food Pantry.
The students had a food drive the past few months and they brought what had been collected to the pantry on Wednesday.
"The drive was a huge success with a pickup load full of donated food and paper products being delivered," said Kathy Wismer, who was involved with the effort. "The need for the Community Food Pantry has increased with the number of families being provided for monthly growing from 60 to 80 in just the past two months."
In addition to the food drive, the students also learned about the need of such services.
"In March, a representative from Harvesters spoke with the students at Vinland and told them of the importance of food pantries and how food drives and volunteering can make such a difference in peoples' lives," said Wismer. "Several students helped load up the donated items and deliver them to the pantry last Wednesday at the United Methodist Church."
The pantry is open Tuesday, Friday and Saturday mornings from 9 a.m. to 11 a.m.