Swine flu clues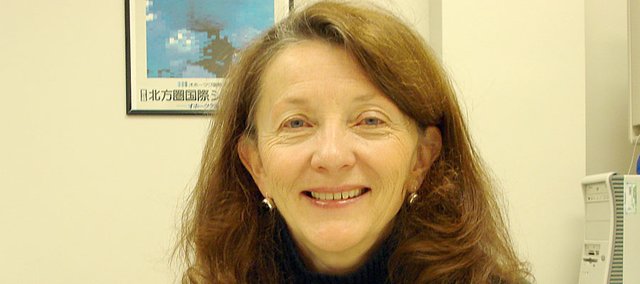 Barbara Schnitker, director of nurses at the Lawrence-Douglas County Health Department, said that though there are some unknowns about the swine flu, or H1N1 flu virus, simple steps can be taken to avoid it.
For more information, call (785)-843-0721 or go to www.ldchealth.org.
Q: In some media reports, it has been framed that catching this virus is imminent and that it could lead to death. What do you think of those types of reports?
A: This strain of the flu — which is called the H1N1 strain — for the most part seems to be generally mild as far as its effects upon people. There have been deaths in Mexico — I think it's about nine — but if you look at it in terms of the number of people ill who have died, it's a relatively small number, though any death is tragic. The only death in the United States was a Mexican citizen who was visiting Texas.
Q: Are the same people who are at risk for complications because of normal influenza — infants, seniors and those with weak immune systems — the same group people at risk with this new strand?
A: It's somewhat of a mix, but a compromised immune systems makes it much harder for your body to mount a response. It's a new virus so it may just die out, or it could go on, but we don't know that yet.
Q: If I got a flu shot in the fall, will that help defend against the H1N1 strand?
A: Well, it's good that you got a flu shot for the seasonal flu, but it won't protect against this strand because it's a different viral strand.
Q: So what should people do to avoid it?
A: It's really just common sense and doing the same things you would do with seasonal flu — washing your hands, not touching your eyes, nose or mouth.
Q: So if I have flu-like symptoms, should I call the health department or my doctor?
A: We would prefer that you call your primary care provider.