Sixth Street set for closure again soon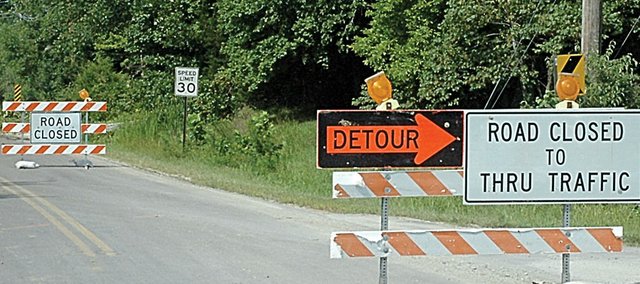 Detour and road closed signs will be making a return to Sixth Street starting Monday.
Sixth Street from Orange to Indiana streets was closed for much of the summer while crews replaced sewer lines, built a new street and put in curbs. It reopened in December after most of the work was done. But there's more.
On Monday, crews will close Orange Street, but that's just the start.
"Orange Street will be closed east of Sixth Street while a temporary road is being built," said City Administrator Jeff Dingman. "April 13 is when Sixth Street will be closed. They'll be back in town on April 6, but Sixth Street won't be closed until April 13."
The closure is expected to last 60 days, Dingman said. There are several items in the $1 million-plus project that need to be finished.
"They have sidewalks to build, an intersection to construct at Orange Street, landscaping to complete and the last of the asphalt to put down, among other items," he said.
Because Sixth Street is also County Road 1055, Douglas County is picking up half the cost.