Neighbors: Sandy Cardens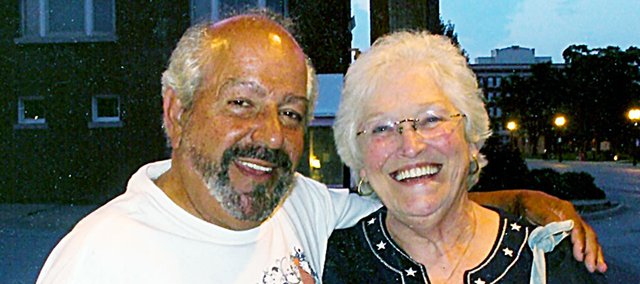 Name: Sandra Joyce Baker Cardens
Occupation: Retired, most recently from the Baldwin City Chamber of Commerce.
Family: Husband of 29 years, J.T., and one son, Jesse (Jay).
Place of birth: New Bloomfield, Mo.
Q. How long have you lived in Baldwin City and what brought you here?
A. We relocated here in 1996 when J.T. took a position with Baker University. Our first home was a temporary two rooms in the bottom floor of one of Baker's girls' dorms.
Q. What's the biggest risk you've ever taken?
A. Moving from my home in Los Angeles to go to Hawaii to join J.T. – we'd re-met at our 20th high school reunion and six months later we were married. I left a good job, sold my house, left my friends and took the leap. Best, but scariest, move ever.
Q. What's the best piece of advice you've ever been given?
A. It's better to be sorry for something you did than for something you didn't do. (See above risk as an example.)
Q. What two things would you want people to know about you?
A. Once upon a time I was a Los Angeles County Deputy Sheriff and I was also the publicity manager for J.T. and the Rowdy Band in Hawaii.
Q. What did you want to be when you grew up?
A. An artist or an architect.
Q. What's the best way for you to get away from it all?
A. Without being on vacation, it would be getting lost in a good mystery story.
Q. What's your ideal vacation spot?
A. Anywhere on a lake or ocean.
Favorite things
Song: Hey It's Good to be Back Home Again or O Holy Night
Movie: Gone With the Wind
Color: Cobalt blue
Food: Anything chocolate