Neighbors: Robin Bayer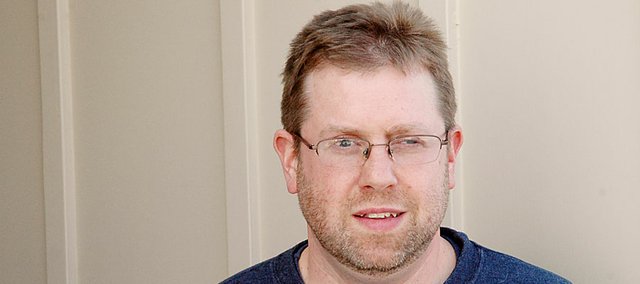 Name: Robin Bayer
Occupation: Software Architect/Consultant
Family: Wife Karen, stepchildren Kristen (27), and Wes (22)
Place of birth: Wichita, KS
Q. How long have you lived in Baldwin City and what brought you here?
A. 7.5 years. We came here so that the youngest could attend high school in a smaller town.
Q. What's the biggest risk you've ever taken?
A. Just a year out of college I left a job to become an independent consultant (in a specialized technology) and it paid off with a very rewarding career.
Q. What's the best piece of advice you've ever been given?
A. A good friend of mine once told me that there was nothing in the universe that could truly harm me and that gave me a lot of peace at a particularly hard time in my life.
Q. What two things would you want people to know about you?
A. 1.) My reputation and my word are indescribably important for me to maintain.
2.) I do know how to relax and have fun sometimes (though few people that know me would agree with this)
Q. What did you want to be when you grew up?
A. When I was in first grade I really wanted to be a Major League Baseball player. I was a fairly good young player and could throw the ball from center field to home plate. Then we Midwestern kids discovered Dan Quisenberry of the KC Royals who pitched sidearm and all of us tried to imitate him. It ruined my throw and that's why I like to think I never played in the big leagues.
Q. What's the best way for you to get away from it all?
A. Reading a good non-fiction book
Q. What's your ideal vacation spot?
A. My wife says it's my desk.
Favorite things
Song: I'm a sucker for over-produced music, so probably New Year's Day by U2
Movie: Donnie Darko
Color: Aquamarine
Food: Any spicy Asian dish