Precautions for summer heat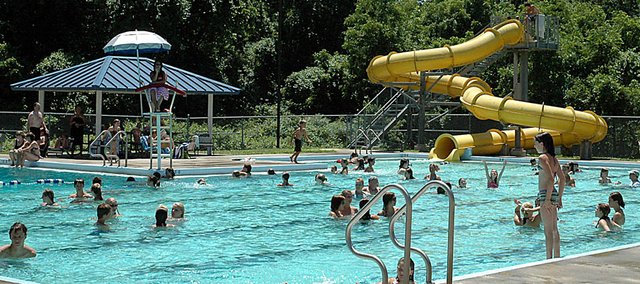 No doubt that it's summer. And no doubt that Kansas summer heat can be dangerous.
So take some time to review what to do when it's this hot. Here's vital information from the Kansas Department of Health and Environment that can minimize your risk of heat-related illness.
Q What's the best advice for those who have to be outside?
A. Drink plenty of fluids, especially water. Avoid alcohol and caffeinated beverages, which dehydrate the body. Drink at least a gallon of water a day when spending time outdoors. Wear loose-fitting and light-colored clothing.
Q. Are there any special precautions needed when children are outside?
A. When children play outdoors, dress them in light clothes and make sure they take frequent breaks indoors and drink plenty of fluids. A child should never be left in a hot, closed car or near a sunny window. Also, young children should wear a sunscreen of SPF 50 to reduce risk of sunburn. Infants should have very little or no contact with sunlight.
Q. How about precautions for the elderly in the heat?
A. Friends, relatives and neighbors of elderly people should periodically visit them and take them to a cooler place.
Q. What are some other tips for beating the heat?
A. Take cool showers. Take frequent breaks to cool off. Eat light meals such as fruit and salads. Eat apricots, bananas, cantaloupes, oranges, beans, broccoli, potatoes and tomatoes to increase potassium. Use sunscreen and take other measures such as wearing sunglasses to limit UV radiation. Create airflow in hot indoor work areas.
Q. What are the best ways to schedule tasks or activities outside?
A. Schedule outdoor activities for morning and evening, but avoid dawn and dusk because of the risk of mosquito-borne illnesses. When outdoors, try to stay in the shade. Spend most of your time indoors and in an air-conditioned room. If you do not have air conditioning, go to a public building that does.