Neighbors: Rick Weaver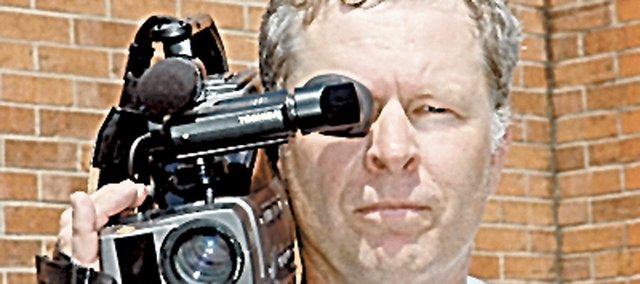 Name: Rick Weaver
Occupation: Baker University men's basketball coach
Family: Wife Vickie, daughter Becky, sons Luke and Jake
Place of birth: Sioux City, Iowa
Q. How long have you lived in Baldwin City and what brought you here?
A. 24 years…signed to teach/coach at Baker in March 1985.
Q. What's the biggest risk you've ever taken?
A. Playing golf with Junior Brecheisen.
Q. What's the best piece of advice you've ever been given?
A. Find a job that you like and you'll never have to work for a living.
Q. What two things would you want people to know about you?
A. First, I can speak some Spanish. Second, football and baseball were my two favorite sports growing up.
Q. What did you want to be when you grew up?
A. Civil Engineer.
Q. What's the best way for you to get away from it all?
A. Used to be golfing before my knees went south. Now it's watching the history channel if something from World War II is on.
Q. What's your ideal vacation spot?
A. San Diego - Mission Bay Beach.
Favorite things
Song: Tie between CCR – "Who'll Stop the Rain" and "Theme from Peter Gunn."
Movie: Tie between "Three Days of the Condor" and "The Odessa File."
Color: Black
Food: (best) wife's vegetable beef soup - (worst) wife's cheeseburger soup