First Art Walk set for tonight in downtown Baldwin City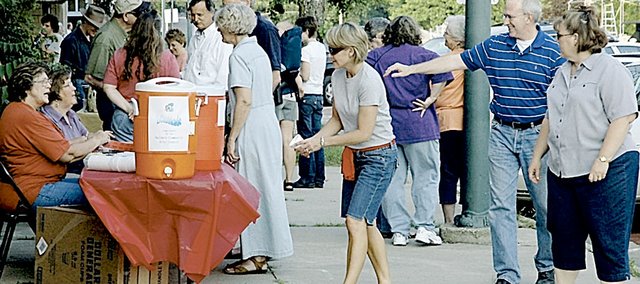 The Baldwin Community Arts Council will play host to its first Art Walk of the season from 7 p.m. to 9 p.m. Friday downtown.
"We're going to have several activities going on and we're hoping to get a lot of people with Planes, Trains and Automobiles going on," said Tom Wilson of the BCAC.
The band Blind Date will play in the lot next to the post office and the Ottawa Promenaders will be performing at the fountain on High St.
Artists will display a variety of work and a pottery wheel demonstration will be given.