Neighbors: Kisa Nichols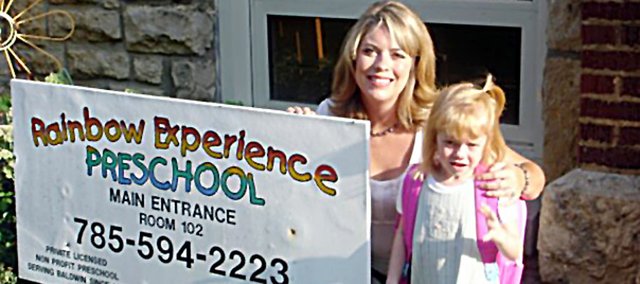 Name: Kisa Nichols
Occupation: Rainbow Experience Preschool Director
Family: Husband Chris, Daughter Anna-13, Son Quinn-8, and Daughter Kate-4
Place of birth: Dodge City
Q. How long have you lived in Baldwin City and what brought you here?
A. We have lived here for six years. We moved here from Overland Park because we wanted our children to grow up in a smaller town. I used to teach in Vinland and we had always loved Baldwin City.
Q. What's the biggest risk you've ever taken?
A. Probably giving up our home and jobs in Kansas City to move to Baldwin. We hoped that it would be the right decision and it was.
Q. What's the best piece of advice you've ever been given?
A. Be kinder than necessary, for everyone you meet is fighting a battle.
Q. What two things would you want people to know about you?
A. I have spent the last year researching my ancestors and have traced all the way back to Sweden, France and England in the 1600s. My fourth great-grandfather was a drummer in the Revolutionary War and was granted a land bounty in Ohio from George Washington.
I am ferociously protective of my family and friends. I am so grateful for the wonderful people in my life, for old friends and new ones. I talk to my best friend since grade school every day.
Q. What did you want to be when you grew up?
A. A mom and a teacher. So blessed to have been given the opportunity to be both!
Q. What's the best way for you to get away from it all?
A. I would like to say hopping on a plane and traveling to the beach. But for now it's just putting on my iPod and taking a long walk.
Q. What's your ideal vacation spot?
A. Anywhere peaceful. Whether it's beside a mountain stream or gazing out at the ocean and listening to the waves roll in.
Favorite things
Song: Oh, that's tough because I have many favorites. Probably Beast of Burden by The Rolling Stones or Boys of Summer by Don Henley.
Movie: Another tough one. Most likely The Shawshank Redemption or To Kill a Mockingbird
Color: Pink
Food: My mom's Swiss Enchiladas. She still makes it for me on my birthday when she can!