Bulldog Days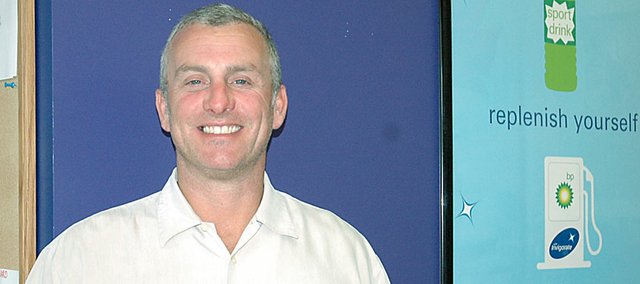 Baldwin City resident George McCrary is in his fifth year of organizing Bulldog Days with his family. The popularity of the summer workout program has increased each summer.
Q. What is Bulldog Days and when does it meet?
A. It's a free exercise program for the community based on Lawrence's "Red Dog Days." My slogan for Bulldog Day is some running, hopping, jumping, skipping and calisthenics. That's really all it is. We meet at Liston Stadium at 6 a.m. and 8 p.m. Monday through Friday.
Q. What types of crowds do you normally have at each session?
A. We've had morning and evening crowds over 100. We've had more people showing up early than ever before. There are whole families coming out and it's a blast. These kids are seeing mom and dad exercising at an early age. That's the stuff that is priceless. It's from word of mouth.
Q. How do you keep all ranges of people busy exercising?
A. We've got kids from age 3 to people who are 70 years old and it's all at your own pace. I explain to everyone as they come in that it's at their own pace. But I will explain, as well, it's kind of hard to slow down when there are 100 other people around you doing the exact same thing. It's the finest form of peer pressure known to man.
Q. Is there a reward for attending a certain number of sessions?
A. Anyone who attends 25 times this summer will receive a free t-shirt. There are 10 sessions a week and we go until mid-August so there are plenty of chances to come 25 times.
Q. What would you recommend for those unable to attend Bulldog Days?
A. I still have the same recommendations. Those are to take your vitamins, drink lots of water and get some sun. You have to monitor your foods. You can't eat like crazy. You also need a plan, because without the plan, it won't happen.