Neighbors: Barbara Pressgrove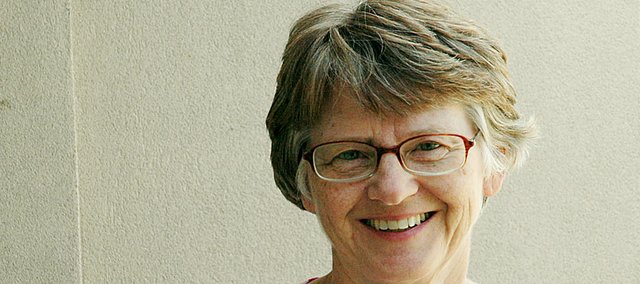 Name: Barbara Pressgrove
Occupation: Retired school librarian
Family: husband Martin, son David and daughter-in-law Jennifer, daughter Michelle
Place of birth: Lawrence
Q. How long have you lived in Baldwin City and what brought you here?
A. All but 15 years when I lived in Emporia, Hiawatha, and LaCygne.
Q. What's the biggest risk you've ever taken?
A. I guess I've lived a pretty safe life.
Q. What's the best piece of advice you've ever been given?
A. God grant me the serenity
to accept the things I cannot change;
courage to change the things I can;
and wisdom to know the difference.
Q. What two things would you want people to know about you?
A. I'm a "townie" and I live next to the house where I grew up.
Q. What did you want to be when you grew up?
A. A librarian.
Q. What's the best way for you to get away from it all?
A. Read a book, cook, or work in the garden.
Q. What's your ideal vacation spot?
A. Colorado
Favorite things
Song: On Eagles'wings
Movie: (none)
Color: shades of green
Food: home-baked bread