Community help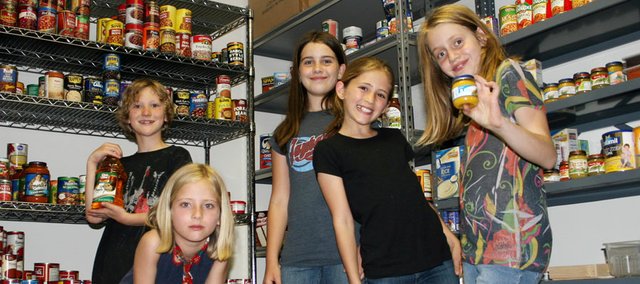 Times are tough in the United States with the economy and Baldwin City isn't immune. A recent food drive sponsored by Kite Video shined light on the need here again for the Community Food Pantry. But the Community Emergency Fund always needs help, too, and Donna Reed, who has been chairperson of the fund, and Joanne Kite answer questions on how to help.
Q. How much food was donated for the food pantry during the drive.
A. There were 1,037 pounds of groceries and supplies — 106 sacks — taken to the food pantry, along with $237 in cash donations. They were just very, very grateful. It was highly successful. The need does not stop. It's so heartwarming when people rise to the occasion.
Q. What does the Community Emergency Fund do?
A. We help families who are in need of help with money for rent, utilities, food, healthcare or whatever, year round. We learn of those in need through counselors in the schools, pastors at the churches and word of mouth.
Q. How long has the fund been around and who is involved?
A. The fund has been in existence for 26 years and six Baldwin City churches are currently involved with the work.
Q. What kind of increased need have you seen for Community Emergency Fund help?
A. We've been steadily increasing in the last five years. Last year, we gave out $19,000 in rent and utilities help. Probably six years ago, it was $5,000.
Q. How can people donate to the Community Emergency Fund?
A. There is an account at Baldwin State Bank that people can contribute to directly or talk to your pastor at church to find out which churches are involved and money can be donated there.