City council to discuss Elm Street extension tonight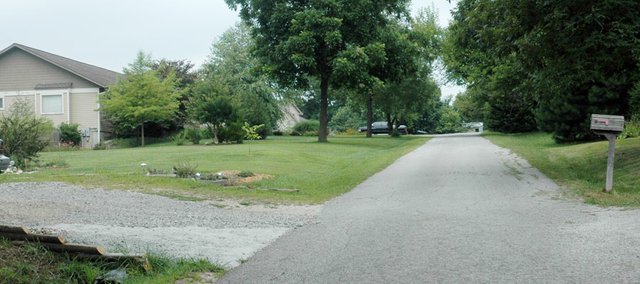 The Baldwin City Council has a light agenda for tonight's meeting, but the council will vote on a resolution regarding streets on the Baldwin School District's land in west Baldwin City.
Currently, new ball fields are being constructed on the land south of Baldwin Elementary School Intermediate Center. The new Baldwin Elementary School Primary Center will be built southwest of the ball fields. Both projects are part of the school district's $22.9 million bond issue that voters passed in November.
According to City Administrator Jeff Dingman, the resolution the council will vote on tonight does three things:
1. Approves the recommendation of connecting Elm Street to 11th Street as the "long-range" plan.
2. Approves the recommendation of approving the current construction site plan, which includes Bullpup Drive south to Elm Street, then west to Lawrence Street, as the "short-range" plan.
3. Approves further study of the intersection of Lawrence Street and U.S. Highway 56 to get a better understanding of what needs to be done to the intersection.
Dingman also said the resolution sets policy as much as anything.
"The resolution isn't absolutely necessary in terms of getting these projects done, as there is very little at this point in the process that requires or allows for council approval, but the council agreed that they should issue a policy stating their position on these matters, and this resolution is the vehicle that does that," he said.
The council meeting is a 7:30 p.m. in the American Legion Hall in downtown Baldwin City.