Schlitterbahn waterpark offers sneak peek today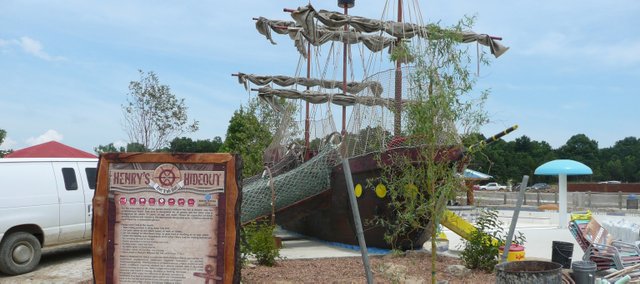 Schlitterbahn Vacation Village Waterpark will open for a sneak peek beginning at 10 a.m. today. Finishing touches are still being made to the park, centerpiece of a new 300-acre, $412 million multi-use development in Kansas City, Kan., but visitors will have the opportunity to play on available rides and attractions.
Available attractions during the sneak peek period will include the Bahnzai Pipeline, a 42-foot tall water ride, the Black Knight, where riders tube through a dark and fully-enclosed coiled slide, and the Kinderhaven Kids' Area, where children will get the opportunity to play in a shallow-water playground of 10 mini slides.
Once the park is completed, additional attractions will include the Kristal Beach, a calming beach where relaxation and drinks will be available, and the Storm Blaster, an up-and-down roller coaster where riders will be propelled by jets of water.
During the sneak peek period, admission to the park will be discounted below the regular price of $32.99 plus tax for general admission and $24.99 plus tax for child and senior admission.
The opening date for all attractions will be announced soon. For more information about the sneak peek, contact Schlitterbahn at (913) 312-3110. Schlitterbahn Vacation Village Waterpark is at 1709 N. 98th St., in Kansas City, Kan.