Neighbors: Gerard Arantowicz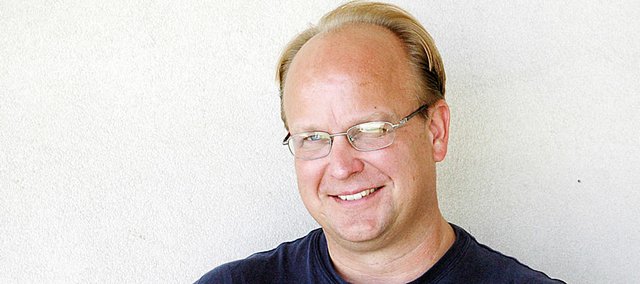 Name: Gerard Arantowicz
Occupation: Traumatic Brain Injury Social Worker and "Creator of www.jewelcartoons.com.
Family: parents and siblings in Pennsylvania
Place of birth: Pennsylvania
Q. How long have you lived in Baldwin City and what brought you here?
A. 10 years. The allure of small-town USA.
Q. What's the biggest risk you've ever taken?
A. Invading Iraq in 1991 with the 3rd Armored Cavalry Regiment while in the army.
Q. What's the best piece of advice you've ever been given?
A. "The only two people who you need to keep happy in your life is the person you go to bed with every night and the person who signs your paycheck."
Q. What two things would you want people to know about you?
A. I live life on my terms. I speak loudly with actions, not words.
Q. What did you want to be when you grew up?
A. pro bike racer or cartoonist
Q. What's the best way for you to get away from it all?
A. go biking in the woods
Q. What's your ideal vacation spot?
A. Central Pennsylvania Mountains
Favorite things
Song: Shadows of the Night by Pat Benatar
Movie: The Thin Red Line
Color: orange
Food: kung pao shrimp on steamed rice