Neighbors: Jackie Lorenzen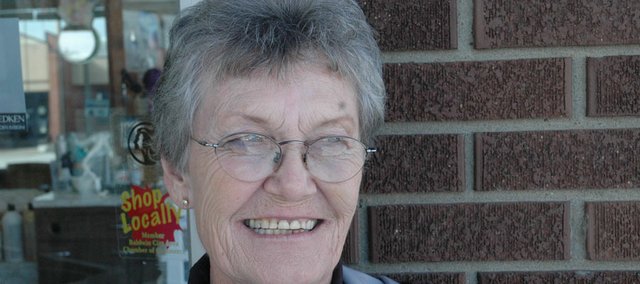 Name: Jackie W. Lorenzen
Occupation: Senior bus driver for Douglas County Senior Services in Baldwin City.
Family: Husband David, children Loretta, Karla, David Allen, Celina and 10 grandchildren.
Place of birth: Trenton, Mo.
Q. How long have you lived in Baldwin City and what brought you here?
A. I've lived here 27 years. The love of my life, David, brought me here. I met him at the Defenbaugh Dump where we both worked. You can find good things at the dump.
Q. What's the biggest risk you've ever taken?
A. Getting married for the second time.
Q. What's the best piece of advice you've ever been given?
A. Keep your word, pay your bills, be honest.
Q. What would you want people to know about you?
A. Remember our senior citizens because we will all be there some day.
Q. What did you want to be when you grew up?
A. Anything to help others.
Q. What's the best way for you to get away from it all?
A. Be home with my husband and a good book to read.
Q. What's your ideal vacation spot?
A. Arizona with grandkids.
Favorite things
Song: One Day at a Time
Movie: What Happens in Vegas
Color: Blue
Food: Chicken, iced vanilla coffee from McDonald's