Neis to take helm as chief of police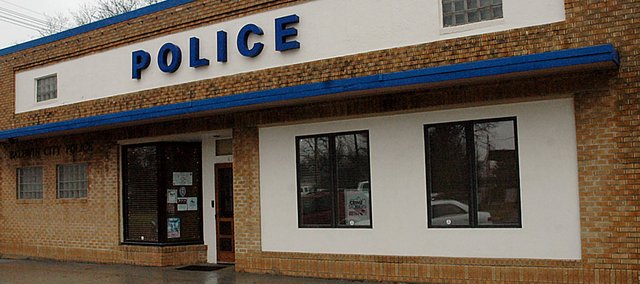 Greg Neis was hired Tuesday as the new police chief for the Baldwin City Police Department. He had been interim police chief since Aug. 6, when Mike McKenna resigned the post.
"I'm tickled," said Neis. "I'm happy they made the decision to go with me to continue with what we started. I'm really looking forward to filling this position."
Since taking over in August, Neis has implemented more community friendly measures, including forming committees for input. He's also had more of a presence in the community.
"Steady the course," said Neis. "The direction we're going, everyone's happy with. We want to keep that up and keep the community happy."
There were nine applicants for the job, which had been advertised for months, and three of those were interviewed.
"We had several qualified applicants and I believe Greg has the experience, temperament and dedication to continue building a quality police department," said City Administrator Jeff Dingman. "I look forward to working with Greg to foster community support for the department, as well as higher levels of visibility and community involvement from the department's standpoint."
Neis had been a sergeant with department since December 2008. Prior to that, he had been with the Eudora Police Department for 13 years, including five as sergeant. He has been involved in law enforcement in Douglas County since 1977.
The promotion was made by Dingman Tuesday morning. Neis will begin as police chief Jan. 3 at an annual salary of $62,500. He said no major changes were planned, but he'll be promoting a current officer to his sergeant's position and will also bring back Gregg Schiffelbein, former sergeant, who has been working in Iraq.
"We're in really good shape," said Neis. "The only major thing I see that's coming up is I'm looking to bring back the former sergeant now that there is a position for him to come back to. I look for that the first of the year.
"Gregg's going to come back from Iraq, but he's not coming back as a supervisor," he said. "He didn't like that. We'll promote from within. I'm glad to have (Gregg) back as an officer."