School board approves sale of bonds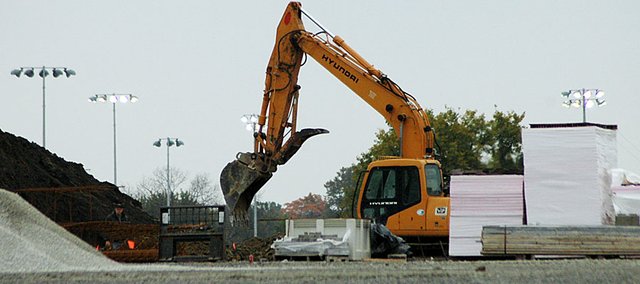 On Wednesday morning, the Baldwin School Board held a brief, special meeting to ratify the remaining millions on the 2008 bond issue.
The school board unanimously approved the $12.9 million in bonds to be sold. They will be sold at an interest rate of 4.37 percent, which is significantly lower than the first $10 million that sold at 5 percent.
"I'd say we did very well on the interest rate of these bonds," Supt. Paul Dorathy said. "It is significantly lower than we what we had estimated for the taxpayers when they voted for it. I think we had communicated to the taxpayers about 5.15 percent. We're at 4.37 percent average for this set of bonds. So we did very well and that will save taxpayers some money over the 20-year period."
The school board spoke to John McArthur, district financial advisor, over the phone Wednesday morning. He informed the board of the low interest rates on the remaining bonds.
Dorathy said the meeting was called now for two reasons.
"We wanted to wait and there was no sense in putting taxes on the taxpayers that they didn't have to have," Dorathy said. "We need to pay bills now for the new facilities. We decided it was time to go and the good thing was that interest rates have dipped down significantly lower."
McArthur said district taxpayers won't begin paying these new bonds until November 2010.