Neighbors: Ralph Tanner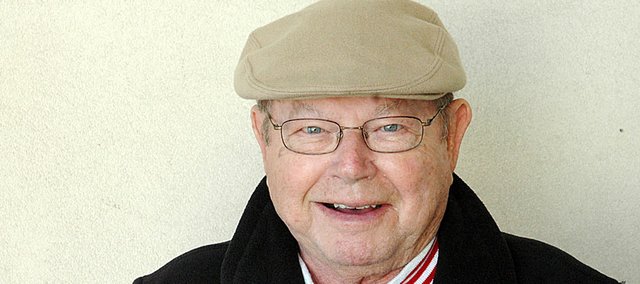 Name: Ralph Tanner
Occupation: Retired
Family: Wife, Judith
Place of birth: Alabama
Q. How long have you lived in Baldwin City and what brought you here?
A. We've been here 29 years. I came to work at Baker University.
Q. What's the biggest risk you've ever taken?
A. To move to Kansas.
Q. What's the best piece of advice you've ever been given?
A. Every day is a new opportunity.
Q. What two things would you want people to know about you?
A. I have had a marvelous career as a teacher and administrator. And (2) as a state representative.
Q. What did you want to be when you grew up?
A. A lawyer.
Q. What's the best way for you to get away from it all?
A. In my garden or on the golf course.
Q. What's your ideal vacation spot?
A. The Alabama gulf coast.
Favorite things
Song: classical (symphony or choral)
Movie: To Kill a Mockingbird
Color: Red (crimson)
Food: Italian