Back to school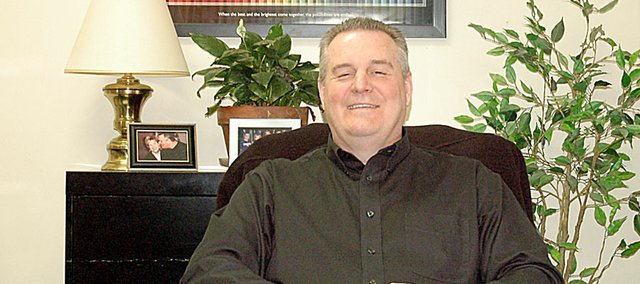 The Baldwin School District will be starting classes next week. Supt. Paul Dorathy is answering some questions about school starting and some changes for the 2009-2010 school year.
Q. When do all of the schools begin classes?
A. On Aug. 18, the elementary schools will start and go half of a day. They will be released at 11:30 a.m. They will do the same on the 19th, but then they will go a full day of school on the 20th. On Aug. 19, the sixth graders and ninth graders will have their orientations at their buildings all day. Then Aug. 20 is a full day for the entire district.
Q. What are the changes in meal prices this year?
A. The meal prices were increased 10 cents per meal for breakfast and lunch. All breakfast meals will cost $1.35 for all grades. For lunch, the prices are $2.10 for the 4-year-olds through fifth grade and $2.35 for grades six through 12.
Q. Activity-user fees also jumped up this year. What are the cost for those?
A. We increased user fees from $30 to $40 this year. That helps offset the cost of those programs. In order to maintain those programs at the level we have been doing before, we had to raise those fees. Those fees must be paid each sports season.
Q. Are there any major changes in transportation?
A. The only major transportation change was that this year we will not transport elementary school students across attendance center boundaries. If they go to a school outside of their area, they may, if accepted, but we will not transport them.
Q. The district-wide enrollment day was Aug. 4. Will the district increase its enrollment again this year?
A. It appears that right now, we are about where we were last year. Those numbers are very preliminary right now. That is based on some kids out there that haven't enrolled, but our staffs are anticipating that they will enroll before the first day of school. It also doesn't take into account that we might take in some new students. It appears our head count might be around 1,450 again this year. For me, it looks like we are going to maintain, which is a good thing. We won't know officially until Sept. 21.