Neighbors: Dan Rosenthal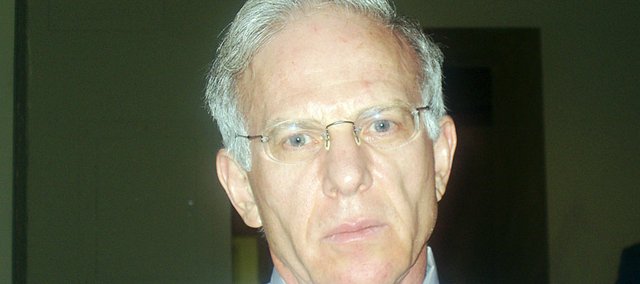 Name: Dan Rosenthal
Occupation: Retired from Auburn University
Family: Wife, Ann, four children, three grandchildren
Place of birth: New York City
Q. How long have you lived in Baldwin City and what brought you here?
A. Five years. Ann was hired as Chair of the Communication Department at Baker University.
Q. What's the biggest risk you've ever taken?
A. Leaving a well paying job to attend graduate school.
Q. What's the best piece of advice you've ever been given?
A. "To thine own self be true."
Q. What two things would you want people to know about you?
A. My family has a stake in the future of Baldwin City, and we want to want to make Baldwin City succeed.
Q. What did you want to be when you grew up?
A. A New York City fireman, like my dad.
Q. What's the best way for you to get away from it all?
A. Travel to another location.
Q. What's your ideal vacation spot?
A. The southwest.
Favorite things
Song: Simple Gifts
Movie: Wizard of Oz
Color: Blue
Food: Farm fresh vegetables