Poster contest to boost election interest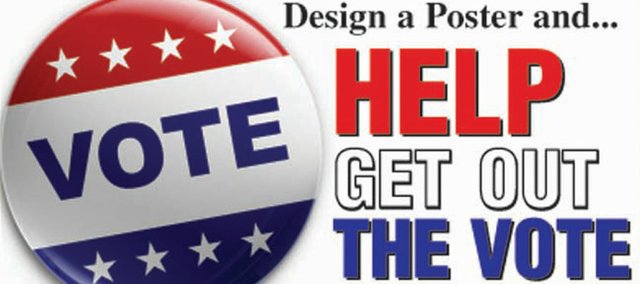 This year's elections are drawing widespread interest at the national, state and local levels and the Baldwin City Signal and Heritage Tractor have joined forces to create even more interest.
Heritage and the Signal are sponsoring a poster design contest for youths 18 and younger. The posters must be original in design and promote the theme of "your vote counts."
A panel of judges will select winners in two categories - kindergarten through eighth grade and ninth through 12th grade. Cash prizes will be awarded.
Winning posters will be published in the Signal before the Nov. 4 election. The posters can be placed in business and office windows before the election to remind people to vote.
Deadline for entries will be Oct. 10 and the posters may be dropped off at the Signal, 703 High Street, or at any Baldwin school. A PDF of the rules and the entry form is located to the left of this story online.