City council to hear about lumberyard situation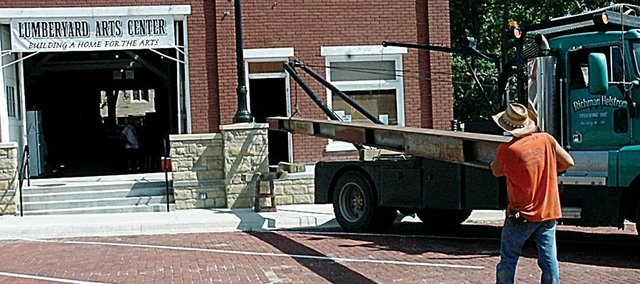 A big crowd is expected at tonight's Baldwin City Council meeting to discuss the situation at the Lumberyard Arts Center which was effectively shut down for use during this weekend's Maple Leaf Festival.
Diane Niehoff, who heads the LAC Project, received a letter Thursday which advised that the building should not be used for a Maple Leaf event or an upcoming haunted house because of safety issues. A building permit was issued in the spring for the lumberyard renovation. In the letter, signed by Mayor Gary Walbridge, it was noted that once the building permit was issued, the building should not be occupied by anyone other than construction workers.
Tonight's meeting begins at 7:30 at the American Legion Hall. Niehoff sent out an e-mail to interested persons urging their attendance at the meeting.