Election brings voting measures front and center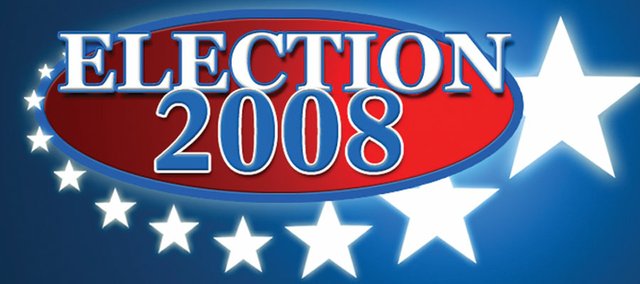 Advance voting started Wednesday and there's plenty of election news in the air as Nov. 4 nears.
But there's a deadline ahead of any voting for some. Voters must be registered by Monday.
"The voter registration deadline is looming and we want to just share information on registering in Douglas County," said Jamie Shew, county clerk. "In order to participate in the November election, a potential voter must be registered to vote by the deadline."
Shew's office in Lawrence will be open until 7 p.m. Monday for registration. Additional information is online at www.douglascountyelections.com.
"Citizens can go to the Web site to check their current registration to see if any changes need to be made," said Shew. "They need to reregister if they have moved or changed their name from their current registration. They do not need to reregister if nothing has changed since the last time they registered."
As for advance voting, it can be done at the county courthouse Monday through Friday from 8 a.m. to 5 p.m. The office will also be open Oct. 25 and Nov. 1, both Saturdays, from 8 a.m. to 3 p.m. Advance voting must end at noon Nov. 3.
Baldwin City voters will also be able to advance vote at the Baldwin City Public Library from 8 a.m. to 3 p.m. Oct. 25 and Nov. 1.
"We were able to pass the legislation that allows us to leave the courthouse for advance voting," he said. "We will be trying this in Baldwin City, Eudora and Lecompton the two Saturdays prior to the election.
"If the demand for advance becomes large, we may consider other times or places," said Shew. "These satellite locations are open to all voters, not just the residents of these cities. This is the first time we've been able to do this and I am excited to extend these opportunities to the citizens of Douglas County."
Voters are encouraged to view sample ballots online at the Web site, as well.
"This is a program we started over two years ago to improve accessibility to ballots and to help voters be informed before entering the voting booth," he said. "This year's ballot is full and citizens are strongly encouraged to check out their ballots before going to vote."