Candidate forum is tonight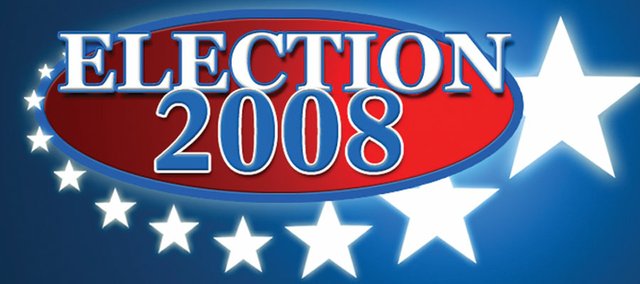 With the election looming, Baldwin City will be a hotbed of political activity this week.
"There's a lot of stuff going on," said Ivan Huntoon, president of the Baldwin City Chamber of Commerce that is sponsoring two of three political events this week.
The chamber has scheduled two "meet and greet" get togethers for candidates. On Monday, Republicans running for office were at the Lodge. On Wednesday, it's the Democrat's turn from 6 p.m. to 8 p.m. at the Lodge.
"The idea behind it is to just get to know the candidates for office," said Huntoon. "It's an opportunity to get to know them as people, not just a name on a sign in the yard."
The two "meet and greets" will be sandwiched on Tuesday by a candidate forum sponsored by students at Baker University. It will be at 7 p.m. in Mabee Hall room 100.
"It's going to be three solid nights of politics," he said. "Baker's is more of a local forum. We'll have Sen. (Nancy) Boyda and Lynn Jenkins and others."
Scheduled for the forum are State Senate candidates Tom Holland, D-Baldwin City, Roger Pine, R-Linwood, and Patrick Wilbur, L-Lawrence. State Representative candidates Tony Brown, D-Baldwin City, and John Coen, R-Baldwin City, will also be there. Second district county commission candidates Nancy Thellman, a Democrat, and David L. Brown, a Republican, will be there, too.
Huntoon likes the idea of the forum, where questions will be asked of the candidates, in between the meet and greet events. He thinks it will give voters a chance to see them in two different settings.
"It might be a little more relaxed," he said of the chamber's events, compared to the forum.
The deadline to register for the Nov. 4 election is Oct. 20. That can be done through the Douglas County Clerk's office.