Brown tops Coen for 10th district seat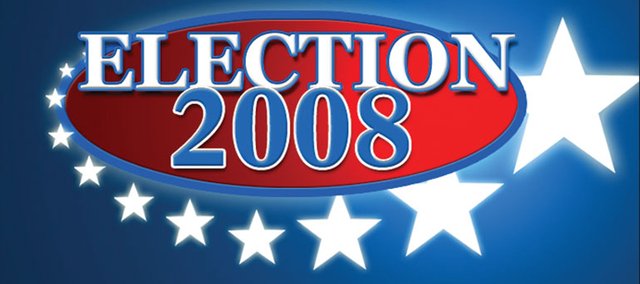 It was a close race for the 10th District House of Representatives race, but Tony Brown, D-Baldwin City, pulled out the victory Tuesday night.
Brown, who has been a professor of psychology at Baker University for 18 years, had 5,414 votes to his opponent John Coen's 5,022. That's a slim margin of 49.1 percent to 45.5 percent, but Brown will take it.
"I'm feeling very good about that," Brown said from his watch party in Baldwin City. "I'm flattered and honored to receive so many votes from District 10 and look forward to representing those voters in Topeka."
Coen, R-Baldwin City, a longtime dairy farmer in Franklin County who spent the last two years in Topeka as an aide to Senate Majority Leader Derek Schmidt, R-Independence, conceded the election around 10:30 p.m.
"I congratulate Tony," said Coen. "I think the race was completely kept above board and I thank him for that. There was no mudslinging. I think the voters have spoken and I think he'll do a good job."
Brown says he intends to do just what he said during the campaign when he gets to Topeka.
"It's the same issues I've been talking about all along," he said. "I'm hoping we can make a good state education system even better. I'm hoping to help improve the healthcare system. I'm hoping to help come up with an energy plan that's environmentally sound."
While he knows he has to learn about what goes on in Topeka, he will still remember why he's there, he said.
"You've got to know who the leaders are and how things work," said Brown. "I'm anxious to get to Topeka and work for the people in the 10th District, not be a Topeka politician. I want to help the people that are here."
Libertarian candidate William Stewart Starks had the other 5.4 percent of the vote. Brown takes over the seat held by Tom Holland, D-Baldwin City, since 2003. Holland ran successfully for Kansas Senate this year, defeating incumbent Roger Pine, R-Linwood. Brown had been Holland's campaign manager for two successful runs at the statehouse.
In addition to his service at Baker, Brown has been a member of the Baldwin City Council for four years.