Baldwin City celebrates improved downtown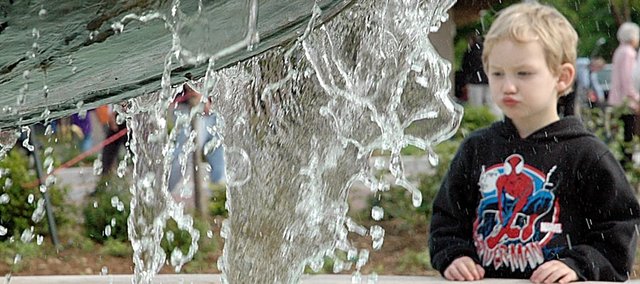 Photo Gallery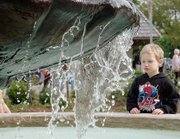 Downtown Celebration
Baldwin City celebrated the completion of the Downtown Streetscape Project Wednesday evening with free food, live band, balloon animals and Art Walk. The crowd numbers exceeded expecations.
Last Wednesday hundreds of people flocked to downtown Baldwin City for a celebration of the completion of the $1.8 million Downtown Streetscape Project.
The project was designed, in part, to aid handicap accessibility. There was also free food at Wheat State Pizza, live music, a clown making balloon animals and the inaugural Art Walk of the season.
The project was started last June and the finishing touches were done about a week ago. It includes a fountain at the corner of Eighth and High streets given by the community to Baker University to celebrate its 150th year.