BHS

graduation set for Saturday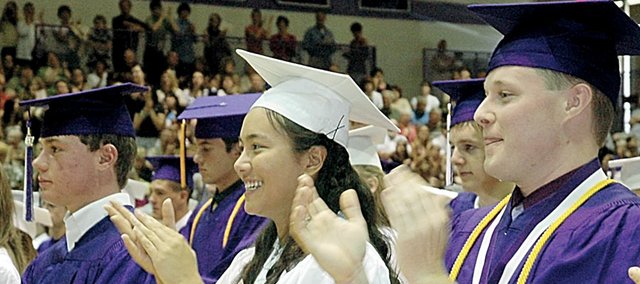 Saturday will be the final farewell for the 2008 graduating class of Baldwin High School.
At 11 a.m. at the Baldwin Junior High School gymnasium, the BHS graduation ceremony will take place. Eighty-seven seniors will be walking across the stage to receive their diplomas.
Former BHS teacher and coach Merle Venable will be the keynote speaker at the ceremony. He was the boys' track and football coach for 19 years and also the wrestling coach for two. In 1981, Venable coached the Bulldog football team to its only state championship. He also led the team to the state finals in the two previous years.
With the gym expected to be near capacity, guests should arrive early to find a seat. Parking will also be a problem.
The Signal will have photos and a story on the commencement on the Web site following the ceremony Saturday.