BHS

softball wins; baseball falls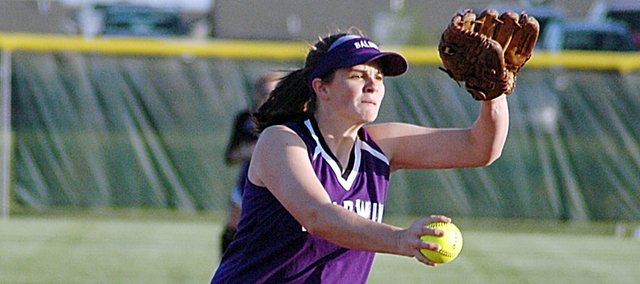 The first round of the Class 4A regional tournaments went well for one Baldwin High School team, while another team's season ended Monday.
The BHS softball team showed Saint James Academy why it was the No. 1 seed as the Bulldogs pummeled the Thunder 10-0 in five innings. Senior Callie Craig pitched a perfect game, striking out 10 of the 15 batters she faced.
Tonganoxie will be the Bulldogs' next opponent. They will play at 3 p.m. Wednesday at Eudora. The Chieftains blanked De Soto, 4-0. The winner of the game will play in the regional championship at 6 p.m. Wednesday.
Meanwhile, the BHS baseball team's season came to a halt Monday afternoon at the hands of Spring Hill. The Bulldogs led 1-0 in the first inning, but the Broncos answered with 11 unanswered runs. BHS finished the season with a 7-14 record.
There will be full stories on both games in Thursday's Signal. Check back on the Web site for results from Wednesday's softball action.